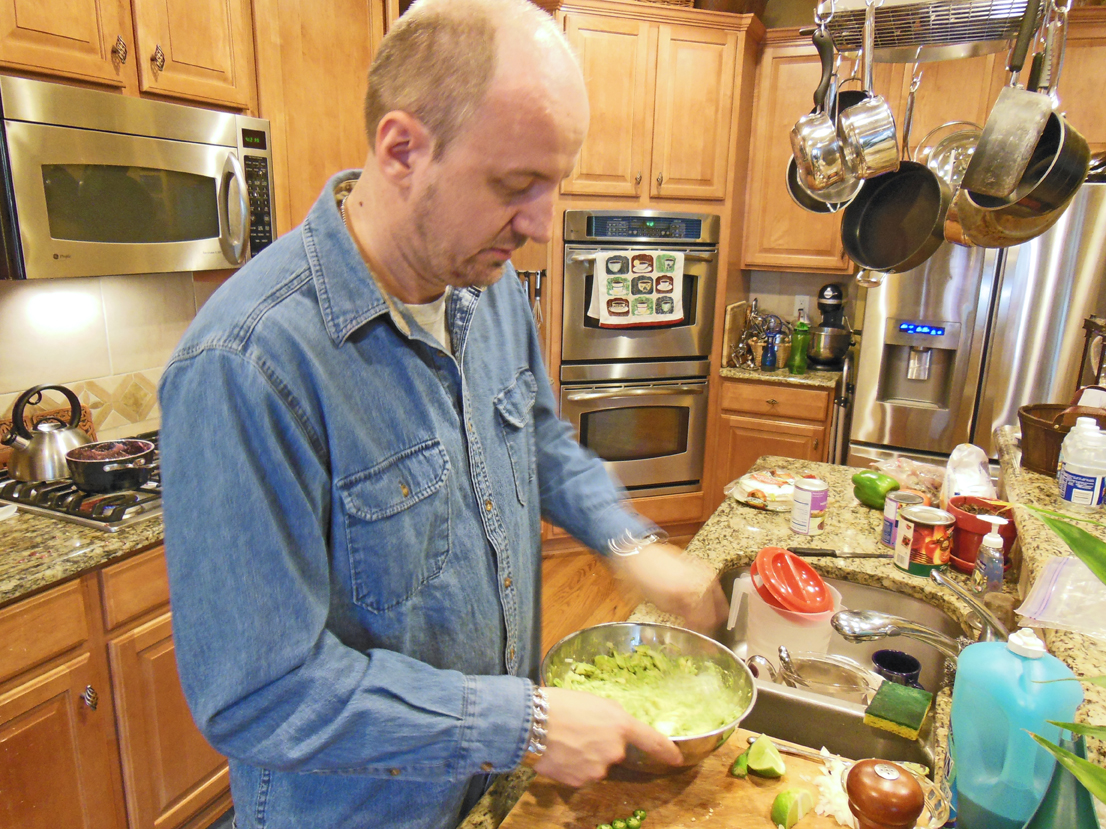 This guacamole recipe is not just the "best ever"—it's super easy and inexpensive to make!
When I flew out to Denver, Colorado this winter to speak at TEDx, I stayed at Dafna (see photo with me) and Michael Jenet's home.
They're both close friends, amazing people, and together run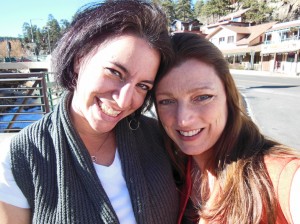 the Journey Institute which is a non-profit organization bent on helping people make a difference in the world. Please go get inspired at their site.
While I was there, Michael (shown above) whipped up some of his astoundingly good guacamole. BEST GUACAMOLE RECIPE EVER. I ate most of the bowl myself.
As you all know, avocados are one of my favorite things to eat in the world, so being spoiled rotten as a house guest with avocado love was perfection—I sipped fizzy gin cocktails and snarfed guacamole most of the evening with a giant smile on my face. Thanks Michael; you rawked the guac.
Below is the guacamole recipe which is super-easy and inexpensive to make—you can grow the vegetables that go along with the avocado organically in your home garden. Enjoy!
[yumprint-recipe id='72']
Bonus:
Listen to the latest Green Divas Foodie-Phile podcast segment…
You can listen to the latest Green Divas Radio Show—and other green and healthy podcasts—daily on GDGDRadio.com (or get the GDGD Radio app)!
[dynamic-sidebar id='Custom Widget 2′]